S.O.A.R. stands for Students Opportunities in Academics and Recreation and has flourished in 2 of our very own Idaho Falls schools this school year! 
S.O.A.R. is a no-cost 6 week after school program for 4th - 6th graders where kids meet Monday - Thursday after school to participate in interest-driven, enriching activities in a safe after-school environment. SOAR inspires students to learn academic and social skills and build positive relationships with peers and adults participating in the after-school program. Each session of S.O.A.R. includes daily nutritious snacks and a new book for each student. Each student is assigned to a small group where a team leader (school staff member) guides the students in a positive group experience that helps form relationships between peers and a joy for reading.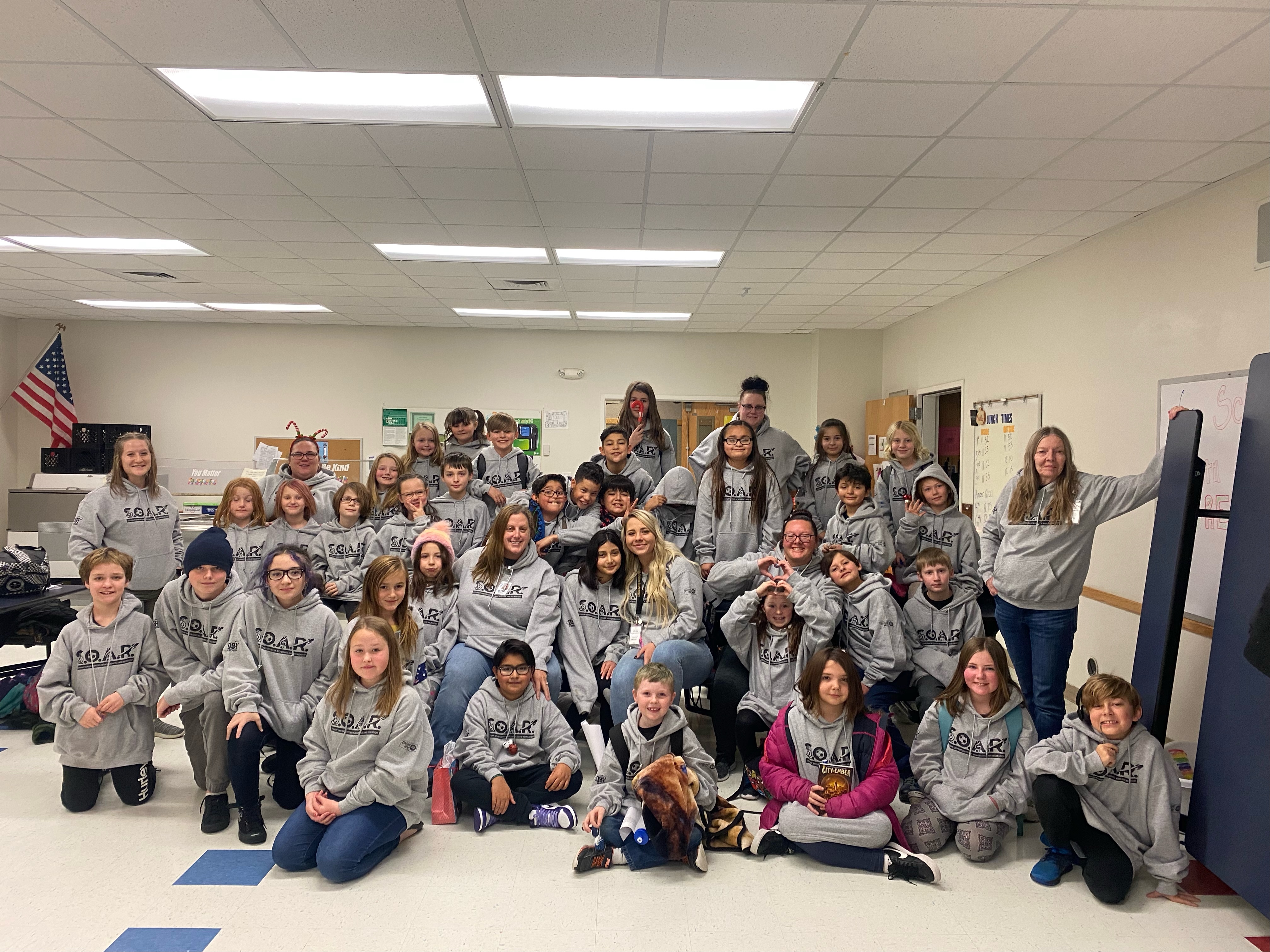 Students were eager to attend S.O.A.R. each day because they knew that each day had a field trip, a guest speaker, a fun outdoor activity, or a craft they got to participate in that they wouldn't get during the regular school day. School became fun again for these older kids!
Some of the field trips included bowling, rock climbing, pumpkin picking, iJump, flight hangers, and the Artitorium. Activities at the schools included crafts like making blankets, homemade tortillas, and balloon animals. Other activities were driven by guest speakers such as the Idaho Falls Zoo, the Idaho Museum, Possibly Picasso art studio, a retired NFL Bronco's and Seahawks player, a Pound Dance instructor, and even Santa!
Along with all of this progress in our own backyard, we have been in 12 other schools helping provide staffing and supplies for other afterschool programs. Education is so important, and we want our kids to have fun at school!